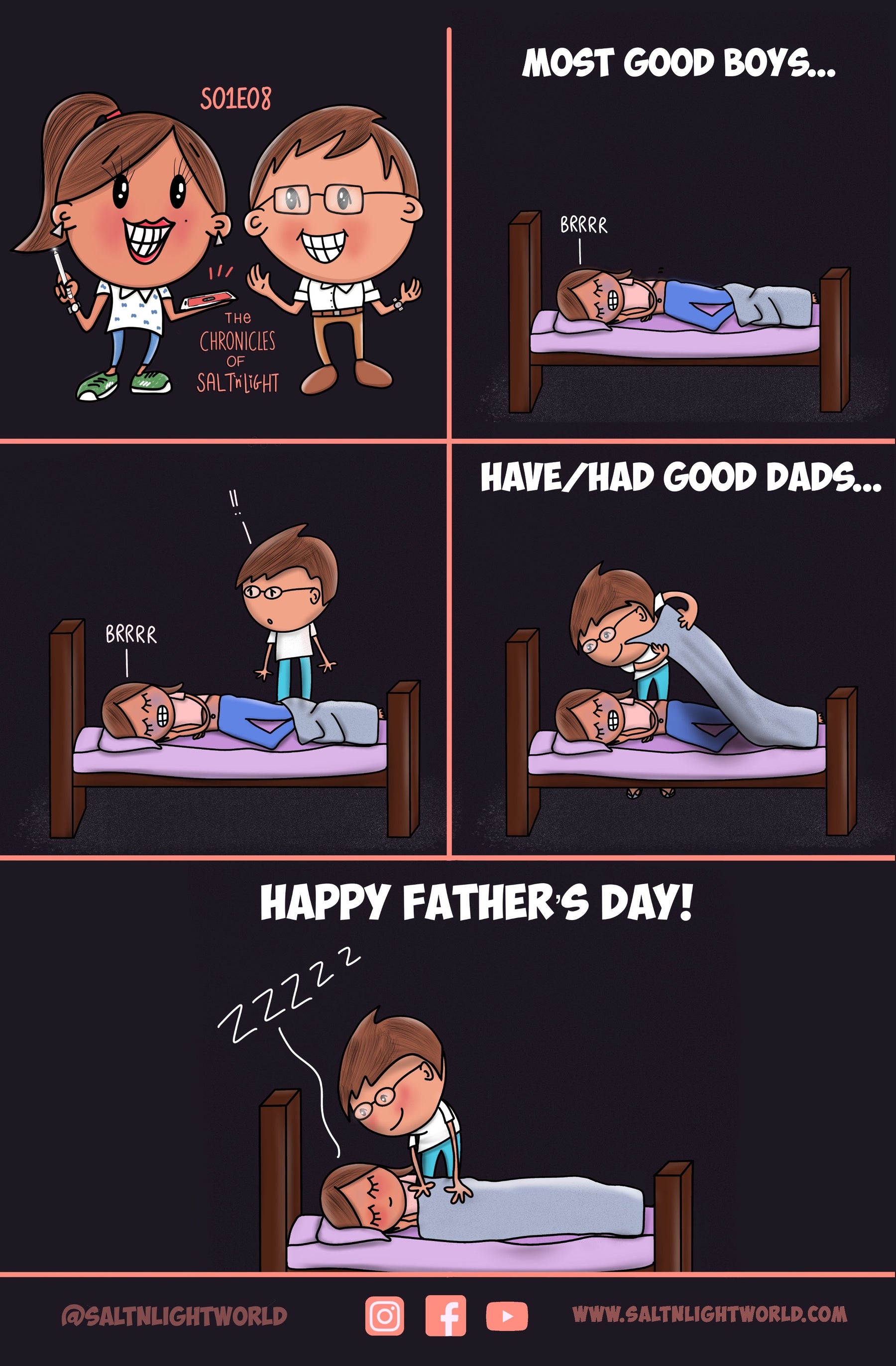 'Good Boys' | The Chronicles of Salt 'n' Light: S01E08
Sup you guys!
Every good boy has/had a good daddy! Or in some cases a good mommy... Your early lessons form you! Here is a tribute to good daddys!
If you enjoy this comic, please share, support and comment with your feedback! We would love to hear your thoughts! Stay tuned for S01E09! 

Stay flavoured! Stay lit! 

Team Salt 'n' Light
Check out our movie themed merchandise collection!