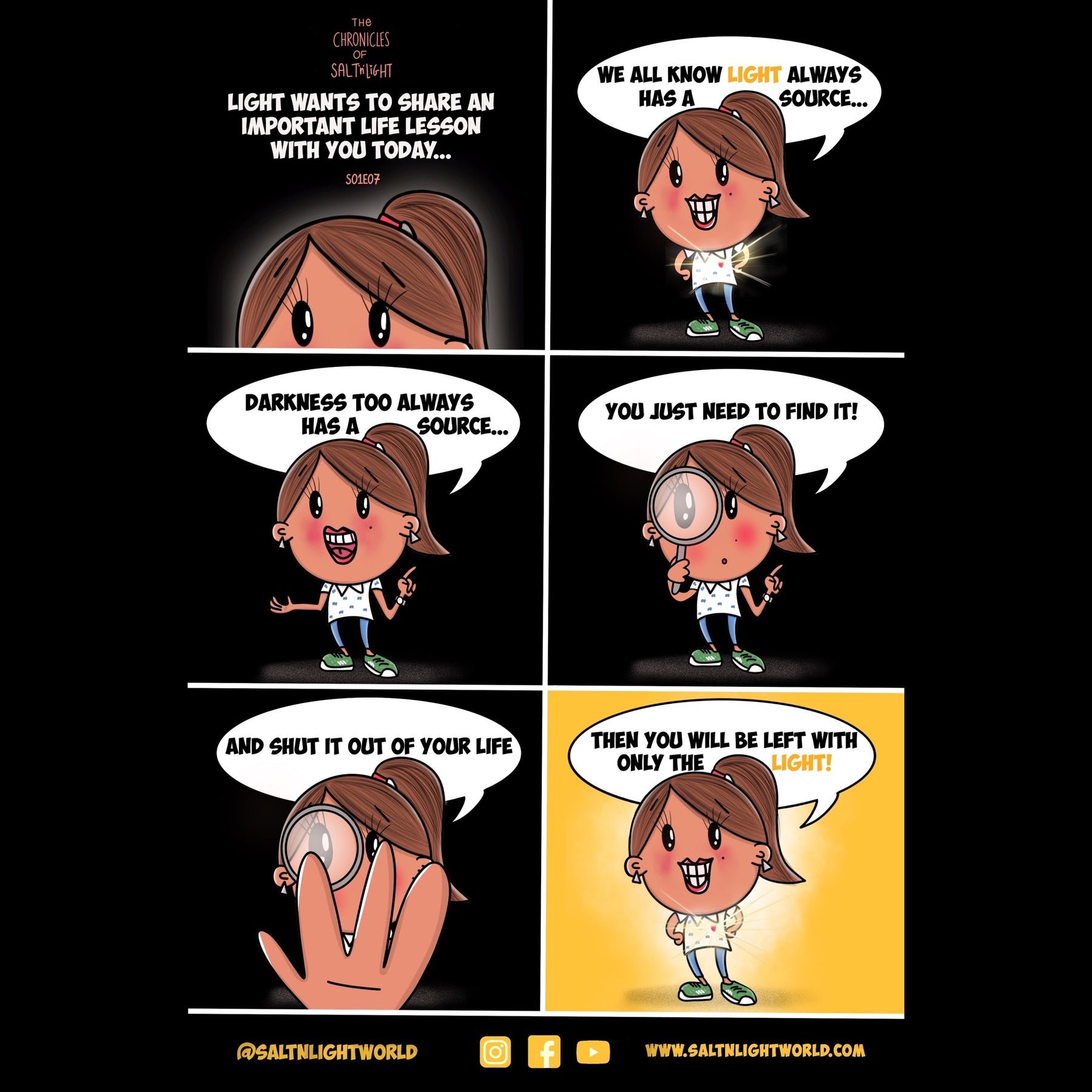 'Darkness to Light' | The Chronicles of Salt 'n' Light: S01E07
Hey there!
Sometimes it is really important to shut out the darkness in your life in order to let the light shine! Light gives you some advice in this comic! 
If you enjoy this comic, please share, support and comment with your feedback! We would love to hear your thoughts! Stay tuned for S01E08! 

Stay flavoured! Stay lit! 

Team Salt 'n' Light
Check out our movie themed merchandise collection!