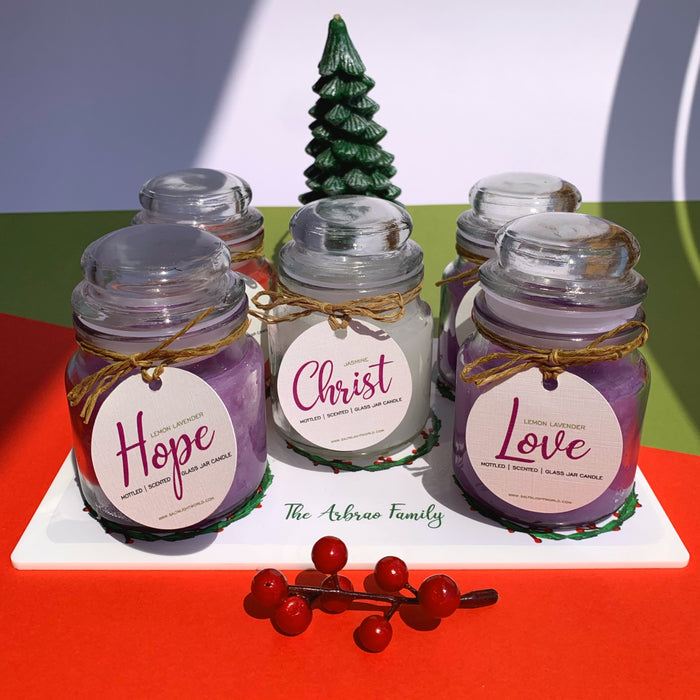 Premium Advent Candles (Set of 5) with personalised stand
 In the lead up to Christmas we are so caught up with temporal preparation that we often forget the more crucial spiritual preparation for the most wonderful time of the year. This advent let us light up our home with prayer and anticipation for a saviour to be born in our hearts. May we be ready to welcome Him home in a meaningful way this year and may these candles be a constant reminder of Christ's coming right through the season of Advent!
Get your advent candles with a personalised stand with your family name printed on it! 
Scented mottled candles

3oz | Dim 6 x 6 x 9cm | Nt. Wt. 85 gm

Glass jar with a glass lid

Fragrances: Lemon Lavender, Watermelon, Jasmine

24hr burn time

Christmas tree candle not included!

Comes with a personalised stand (After placing your order email us @ therewaslight@saltnlight.in with the name you would like to print on the stand. Mention Order number in your subject line)