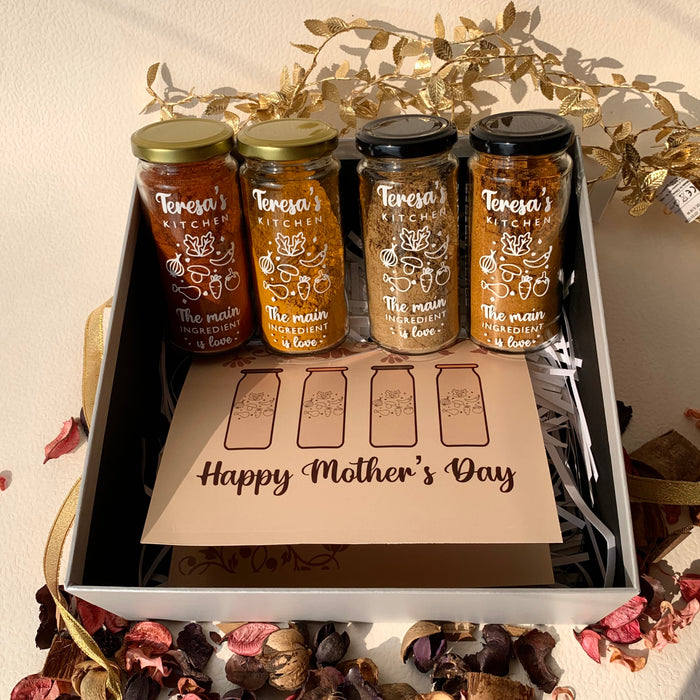 Personalised Spice Jar Hamper
Every good mother has a knack of knowing exactly what ingredient to use - not just in the kitchen but in every life situation! She will say just the right thing at the right time and always have something to give you that will make even the most hopeless situation that much better. If you can relate, then this product is just for you! Pick it up for your ma who has always had a warm plate of food ready for you even when you weren't hungry! Show her your love and gratitude for all that she has taught you so that you were equipped to face anything in life - both in the house and in the great outdoors! Here is celebrating the good mother God has blessed you with!
Once you place your order, email us (therewaslight@saltnlight.in) with your order number and the name you would like on the jars along with the 4 spices you would like us to label on the bottles and any specific name you call mom to be included in the card and on the hamper box.
Set of 4 jars (spices not included)
Personalised greeting card included
Includes a personalised rigid hamper box which can be used as a keepsake
Each jar can hold 200 gms
Permanent vinyl lettering- gentle handwash only

Option to choose labels 

See other personalised products here.