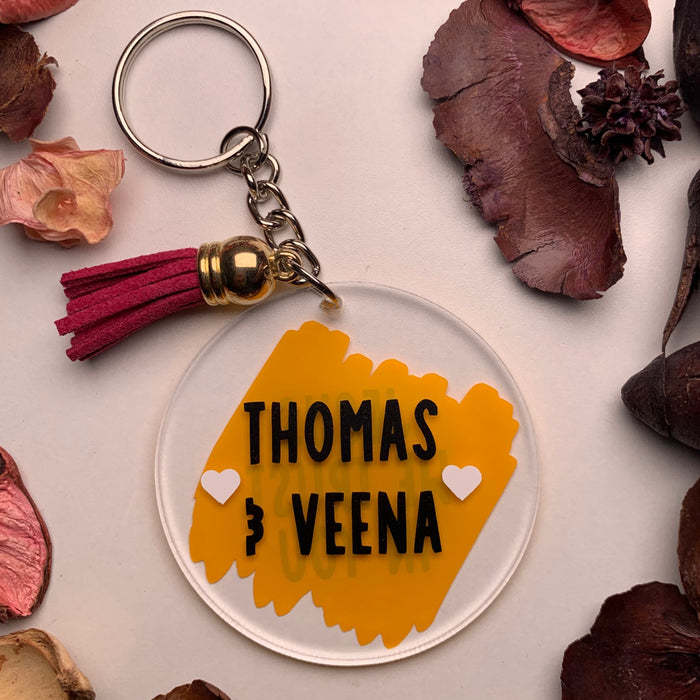 Personalised gifts always show that you went an extra mile to make a person feel special. Dale Carnegie once said that the sweetest sound to a person in any language is the sound of their name. Gift this personalised monogram keychain to a special someone and you can be sure that they will feel your love and thoughtfulness in a strong way! 
Strong 3mm Acrylic base
Double side permanent vinyl lettering

6cm x 6cm Diameter 

Coloured tassels 
Please fill the name/names in the given slot.
You can choose a short text/verse/quote/message of not more than 30 characters for the back of the keychain.
See other personalised products here.