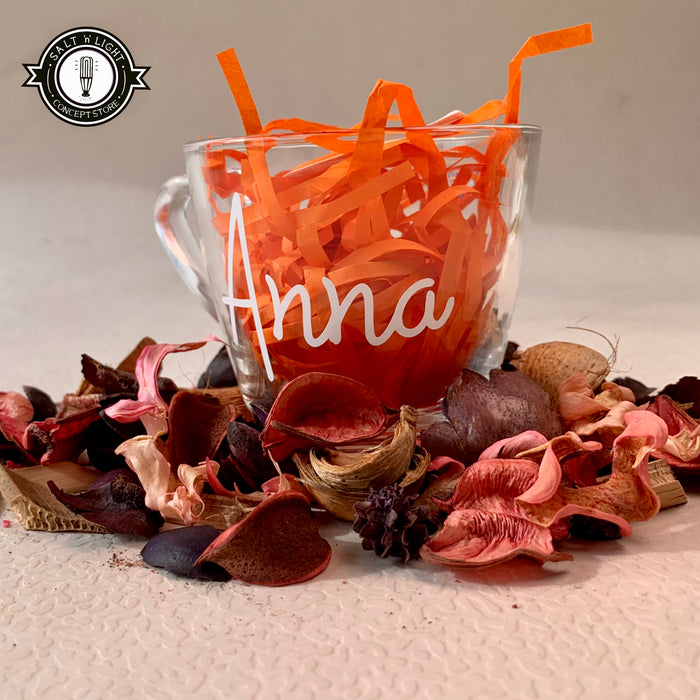 Personalised Beverage Cup
Waking up with joy is the best way to start a day. But sometimes it can be hard to do that. It is in moments like these when it helps to have something around you that is sure to make you smile. Our personalised gifts will certainly help to add that warmth and love to any home! Gift this to someone you love to show that you went an extra mile to make them feel special. This personalised beverage cup is sure to make anyone feel loved and appreciated! 
Union Thailand branded cups
Permanent vinyl lettering

Perfect gift for someone you love 

Comes in a cute art paper box with a personalised gift tag
Be sure to fill in the name correctly in the space provided
See other personalised products here.