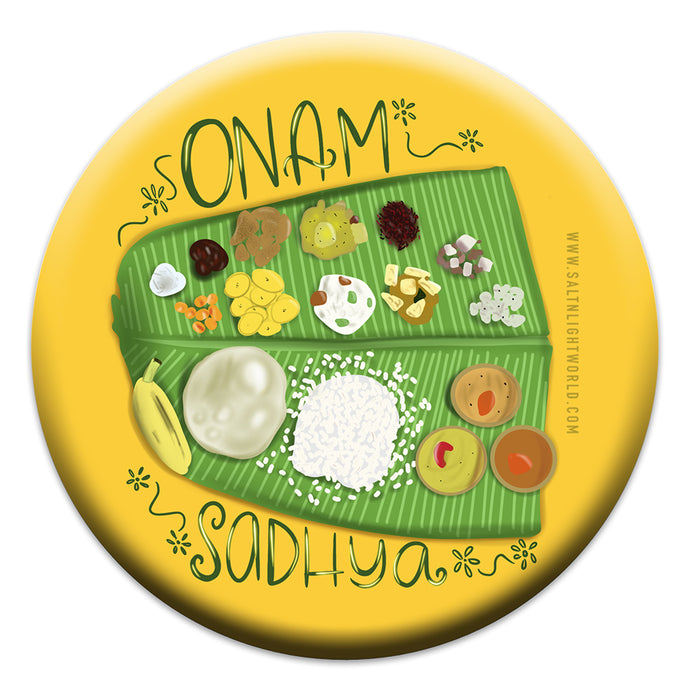 Onam Sadhya | Kerala Theme | Fridge magnet
The most awaited meal of the year for any Malayalee is the Onam Sadhya comprising of a delectable mix of vegetarian dishes served on a banana leaf. This little fridge magnet celebrates the cutlture and cuisine of Kerala and features an onam sadhya as the most loved meal from this beautiful land!

This fridge magnet can be kept in your home as a reminder of your mallu roots and can bring back many memories of the land you love!
Comes with a card that lists each item on the sadhya

Round | 5.8 cm | 

Fridge Magnet

See complete fridge magnet collection here