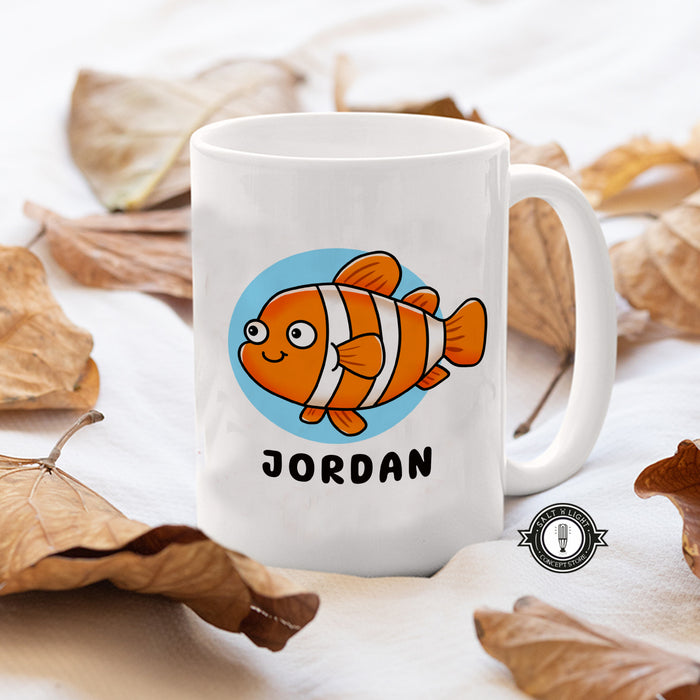 Nemo- Clownfish - Personalised Coffee Mug
A cute little coffee mug to make you smile in the morning and pretty much any time of the day! A great idea for a return gift for a kids birthday party!
Finding Nemo inspired fan-art merchandise

11 oz Perfect gift for a cartoon lover.

Material: Ceramic

Place your order and e-mail us with your order number and the name/names that you would like on the mug to therewaslight@saltnlight.in

For 10+ mugs e-mail us for bulk order pricing to therewaslight@saltnlight.in

View other personalised products here.