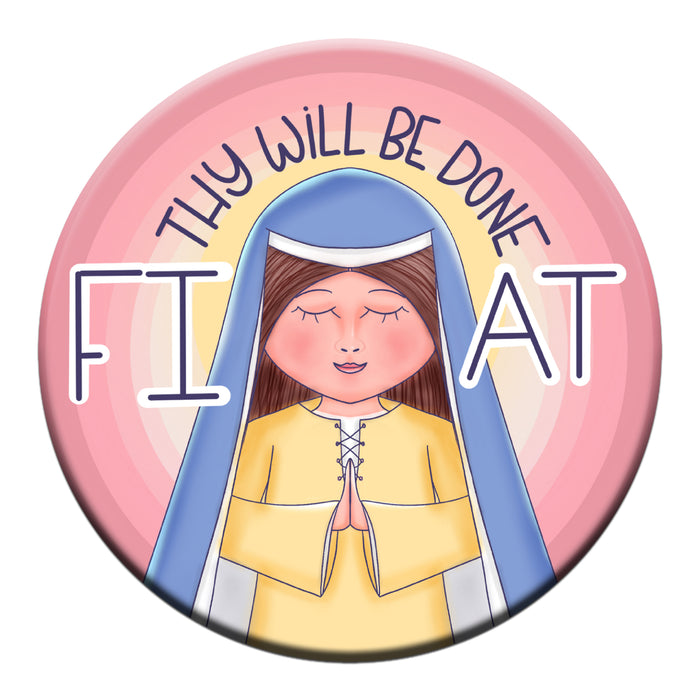 Mama Mary - Thy Will be done- FIAT | magnet
Isn't it interesting that the one who always pondered things in her heart didn't need to ponder for the most important decision in her life?! When the angel declared unto her, Mother Mary said 'yes'. This firm 'yes', often referred to as Mary's 'Fiat' (Latin for "let it be done"), was an immediate response to God's will.
When it comes to the will of an everlasting God who has pondered on your life from the beginning of time, thinking about it will add nothing to it and take away nothing from it.
It takes a lot of courage and trust to say "yes" to God without thinking, just as Mary did. Wear this badge to remind yourself about the power of responding positively to God's will.
Limited edition

Round | 5.8 cm | 

Backpack Badge

Also available as a badge