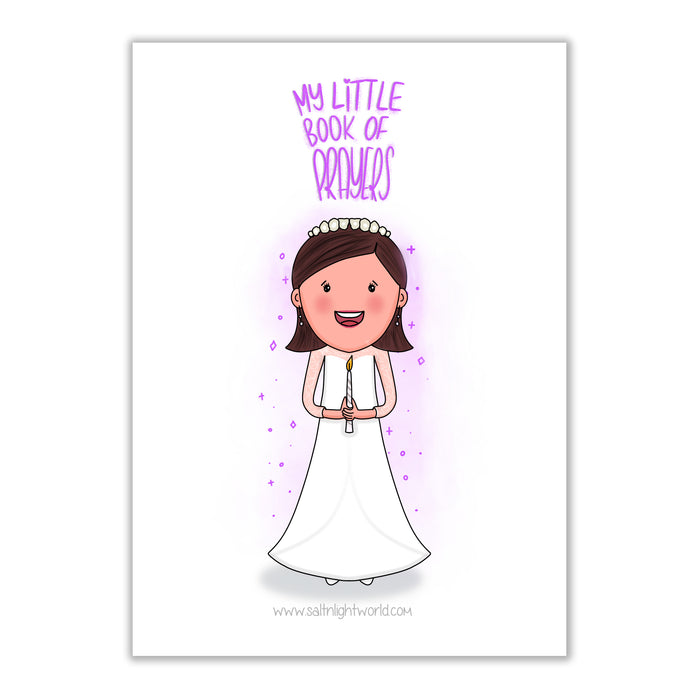 Kids Prayer Book- Girl | First Holy Communion Gift
A life of prayer is one that is beautiful and personal. But how does one get started? Its really important for a child to understand the need to build a relationship with God through prayer. During the time of First Holy Communion there certainly is a lot more prayer but do we really teach our kids about the relationship with God? Pick up this gift to remind the little one about the need to build a relationship with her Father in Heaven through personal prayer.
Includes 8 simple daily prayers

Features a generic cartoon of the child on the cover

Dimensions: 105mm x 148mm- A6 size

View the same product with a customised cartoon of the child.