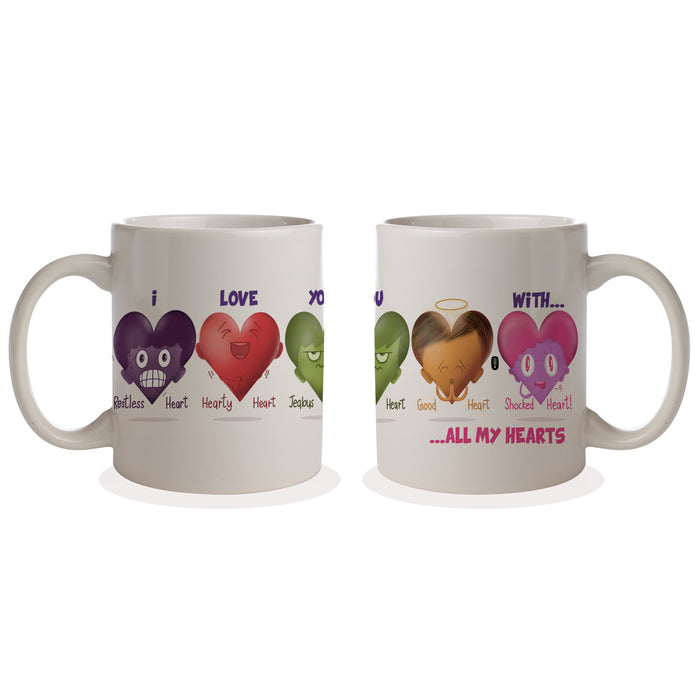 I love you with all my 'hearts' Coffee Mug | Valentine's Day Gift | Gift for him | Gift for her
Love isn't always perfect, sometimes we love with a restless heart or a jealous heart or even a stubborn heart. The key to making it work is just being yourself... Admit to your partner that you love them with many hearts and with all your different emotions... and hey, just let them know that its okay if they love you that way too!
Make your mornings cozy, warm and fun with our love themed mugs full of love, smiles, cuddles and mush!
Perfect Valentine's Day gift 

Gift for her/him

Original Artwork of Salt 'n' Light

11oz | 

Material: Ceramic