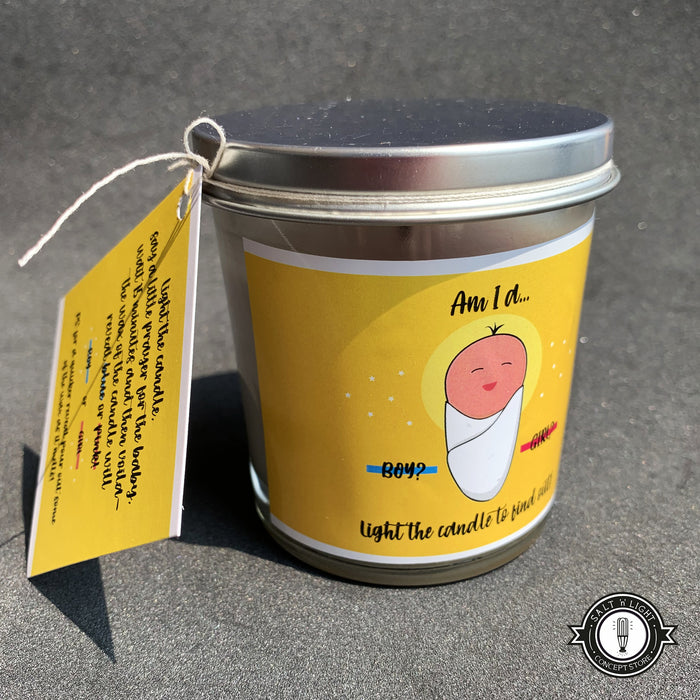 A sweet, soft, gentle and intimate way to surprise your loved ones when you find out the gender of your baby. Light the wick of a gender reveal candle—as it burns down, it'll reveal a hidden color at the center. Unlike other quick-reveal products, this candle takes 15 patient minutes to start to show you the colour... We encourage you to say a prayer for the baby as you wait and reflect on this new life that you are now a part of!
The perfect keepsake for years to come

Reusable glass container

12hr burn time

Fragrance Intensity: Mild

Ensure you check the right selection in the varient for the girl/boy version
As per the Pre-Conception and Pre-Natal Diagnostic Techniques Act, 1994, pre-conception or pre-natal sex determination is illegal in India. Salt 'n' Light does not promote illegal sex determination. This product is for the use of those who have access to legal means outside India.