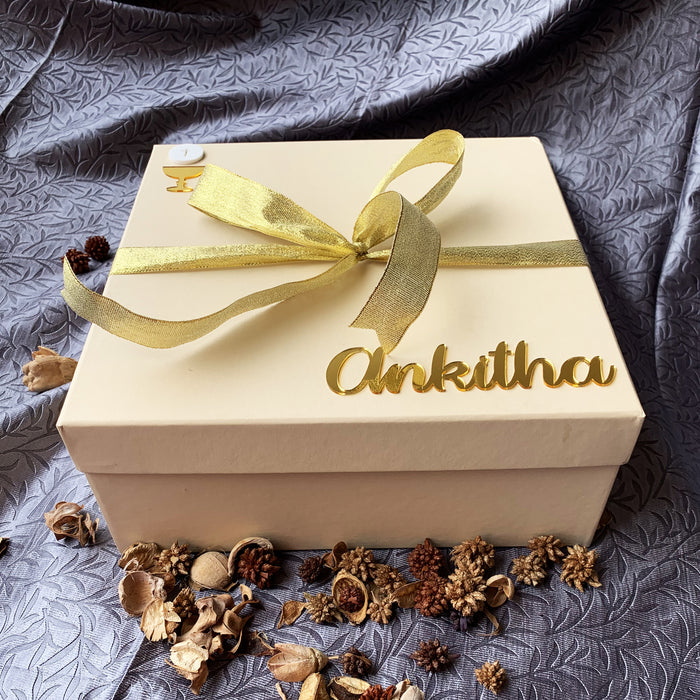 First Holy Communion Gift Hamper (budget edition)
The idea for a relatable Holy Communion Gift Hamper came from a trip down memory lane... We thought about how back when we were kids spiritual gifts were all made by adults and for adults. There were no relatable products for kids in the market. It was really tough to find something that would inspire a child to pray.
And so here is a little hamper that we put together keeping our 10-yr old selves in mind! Each product was carefully picked and curated to draw a child to God in a special way. Each gift in this box will call to the child in a unique way. Gift this to a little one who has received Jesus recently or is preparing for that big, beautiful First Holy Communion Day when life will change and never be the same again!

My first Holy Communion Day Frame

Guardian Angel Car Dangler

Personalised Candle with name and Holy Communion Date
My little Prayer Book
Fridge Magnet
Rosary
Personalised box
Price inclusive of shipping anywhere in India
Hamper Dimensions: 10.5 in x 10.5 in x 5.5 in (LBH)
While placing your order mention the name and Communion date correctly in the space provided.
See the customised version of the same hamper here