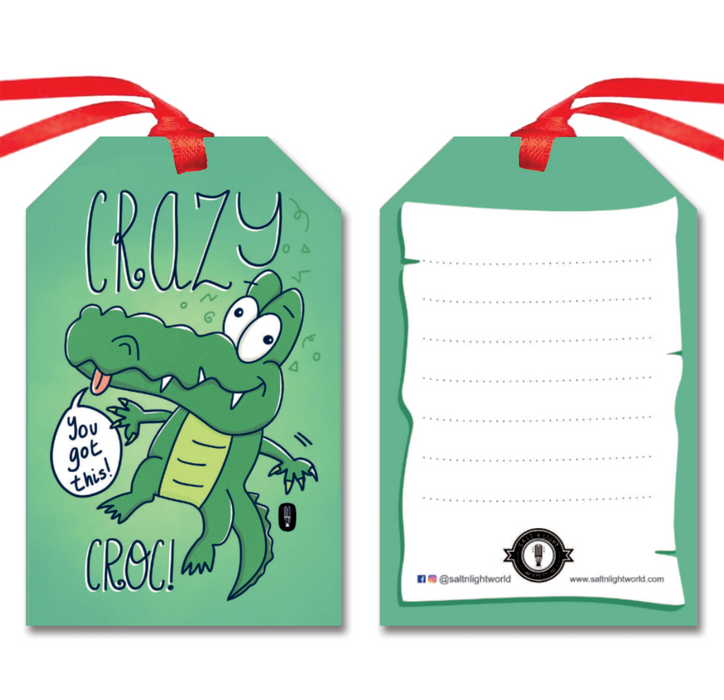 Crazy Croc gift tags | Set of 10
Get your A-game on during this season of giving! Your gifts are sure to stand out with these adorable eco-friendly gift tags. You won't even need to wrap gifts! Crazy Croc encourages you to go green!
These multipurpose gift tag can also be used as a book mark.
Size: 2.25 in x 3 

Paper: Texture card paper

Space for personal note

This set contains 10 gift tags

See more animal themed products here