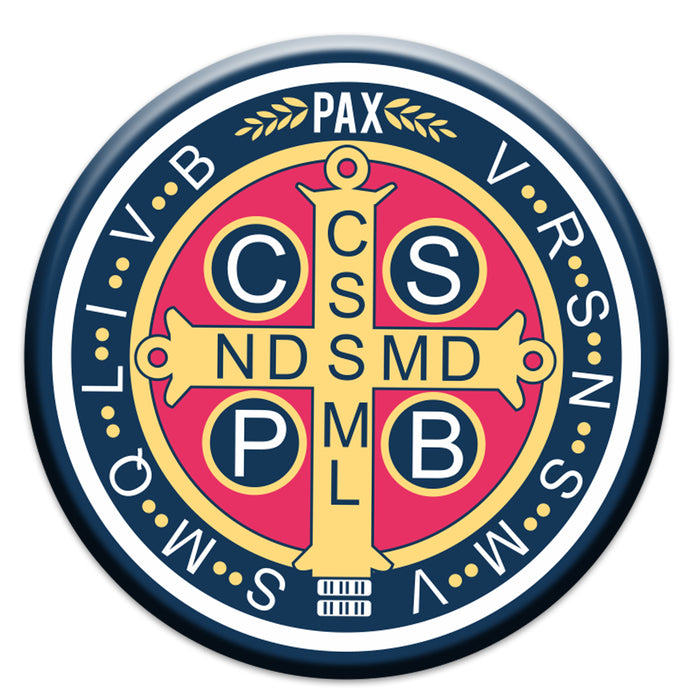 Benedictine Medal | badge
The Benedictine medal is one that can be used to protect and to ward off evil. The powerful prayer that is inscribed on the medal can be prayed in your moment of temptation and is widely used for exorcism. The Catechism teaches us that medal are "Sacred signs instituted by the Church to prepare us to receive the fruit of the sacraments and to sanctify different circumstances of our lives" (CCC, 1677).
This badge can be pinned on your backpack or handbag or you can even wear it on your clothes... Carry it around as a reminder of God's protection and to encourage you to fight your daily battles.
Comes with a prayer card with a powerful exorcism prayer which can be prayed daily to ward off attacks of evil.

Round | 5.8 cm | 

Backpack Badge

See complete

 

Benedictine collection