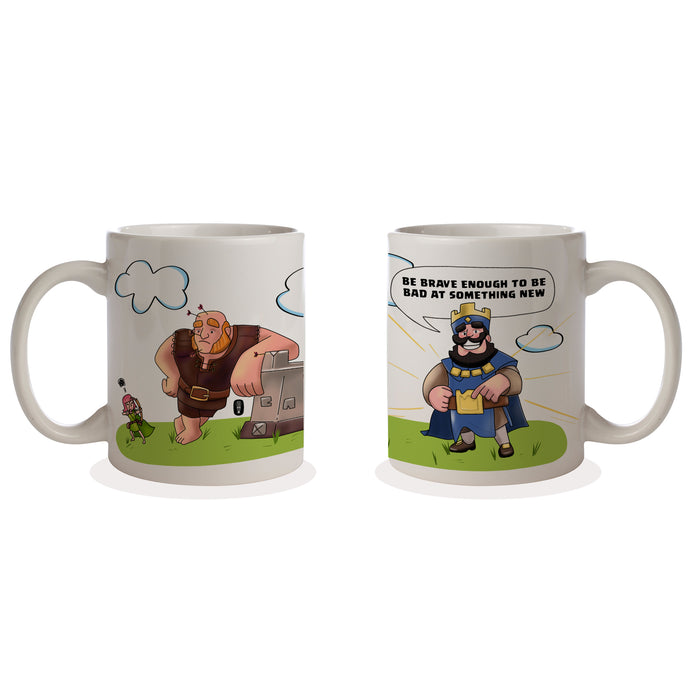 Be Brave Coffee Mug | Clash Royale Merchandise | Gift for gaming fan
Looking for fun gift ideas for a gaming fan? You can stop right here! Hope you and your gaming friends have been in good spirits lately. If not here is an awesome way to cheer yourself/them up! Pick up this really cute motivational mug that is based on three characters from the game Clash Royale. 
Make your mornings cozy, warm and fun with our awesome coffee mugs... They are full of love, smiles, cuddles and mush! 
Perfect gift for a gaming fan, a friend or someone in need of encouragement

Limited edition

This is a piece of fan art merchandise and not a licenced product of Clash Royale.

Original Artwork of Salt 'n' Light

11oz | 

Material: Ceramic