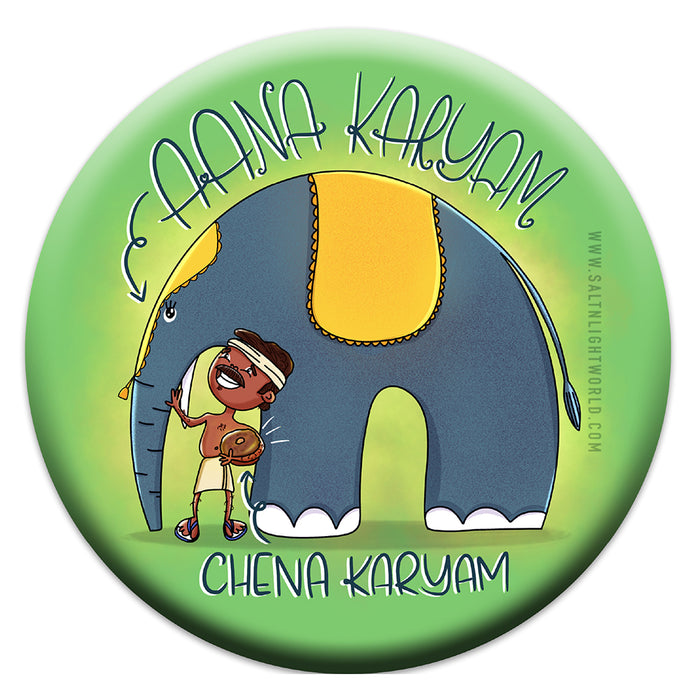 Aana Karyam | Kerala Theme | Fridge magnet
This little fridge magnet celebrates the culture of Kerala and features an elephant and his mahout. In Kerala we have a saying which means, "in the middle of big things, dont bring up little (unimportant) things." 'Aana' is elephant and it represents big things while 'chena' is a vegetable called elephant foot yam & it represents the little things.

This fridge magnet can be kept in your home as a reminder of your mallu roots and can bring back many memories of the land you love!
Comes with a card a little story behind the saying aana karyam and chena karyam

Round | 5.8 cm | 

Fridge Magnet

See complete fridge magnet collection here