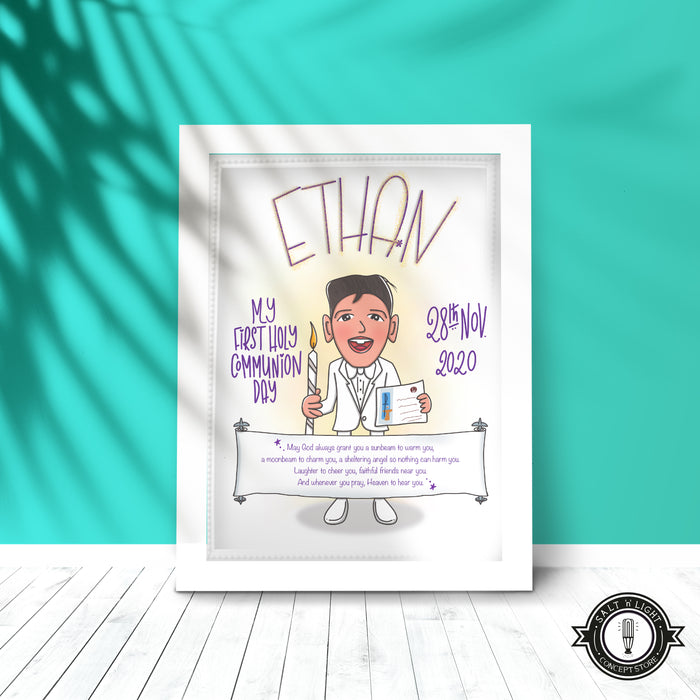 My First Holy Communion Day (customised) | A5 Frame
A beautiful gift for a child who is experiencing the joys of the sacrament of first Holy Communion. With a customised cartoon of the child in his/her First Holy Communion clothes, this will be a memory that they will cherish for a long time to come! Pick up this gift to remind the little one about the beautiful sacrament that set in motion a brand new way of life for him/her. Let this gift remind them of a new and lasting relationship with God through His son.
Once you place your order please email a picture of the child along with the name, Communion Date and order id to therewaslight@saltnlight.in

For desktop or wall- c

omes with a stand and a hook

5 in x 8in (A5 Size)

Great gift for a child who has received or is about to receive his first Holy Communion

See other Holy Communion Gifts here
This product can also be purcashed with other Communion Gifts in a customised Hamper.