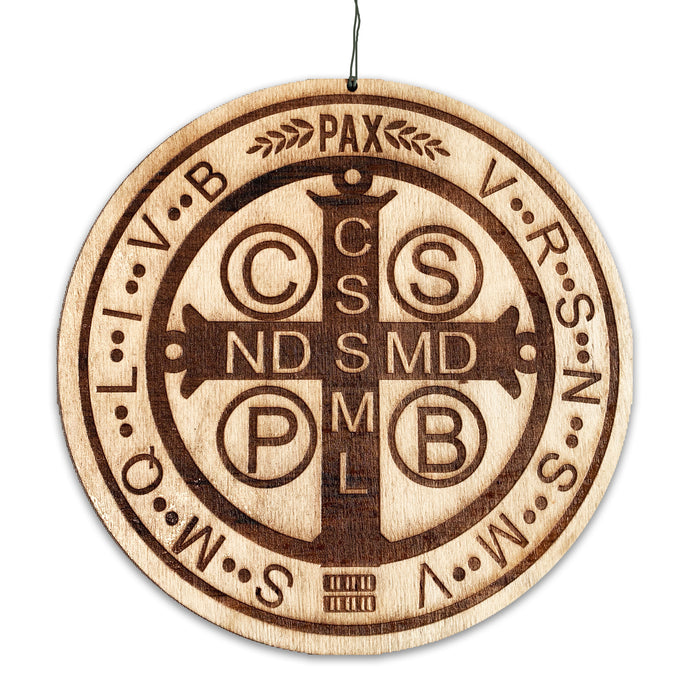 Benedictine Medal Engraved Wall/door hanging
The Benedictine medal is one that can be used to protect and to ward off evil. The powerful prayer that is inscribed on the medal can be prayed in your moment of temptation as it is widely used for exorcism. The Catechism teaches us that medals are "Sacred signs instituted by the Church to prepare us to receive the fruit of the sacraments and to sanctify different circumstances of our lives" (CCC, 1677).
This 'Home blessing' is a great way to protect and adorn the walls of your home! Declare a war on the evil one! Let this be a reminder of God's protection over your family and may it encourage you to fight your daily battles.
Comes with a prayer card with a powerful exorcism prayer which can be prayed daily to ward off attacks of evil.

Size: Available it two sizes 8in and 9in. Select the option of your choice in the drop-down

Perfect gift for a Christian home

Material: 

Responsibly sourced, recycled wood
See complete

 

Benedictine collection