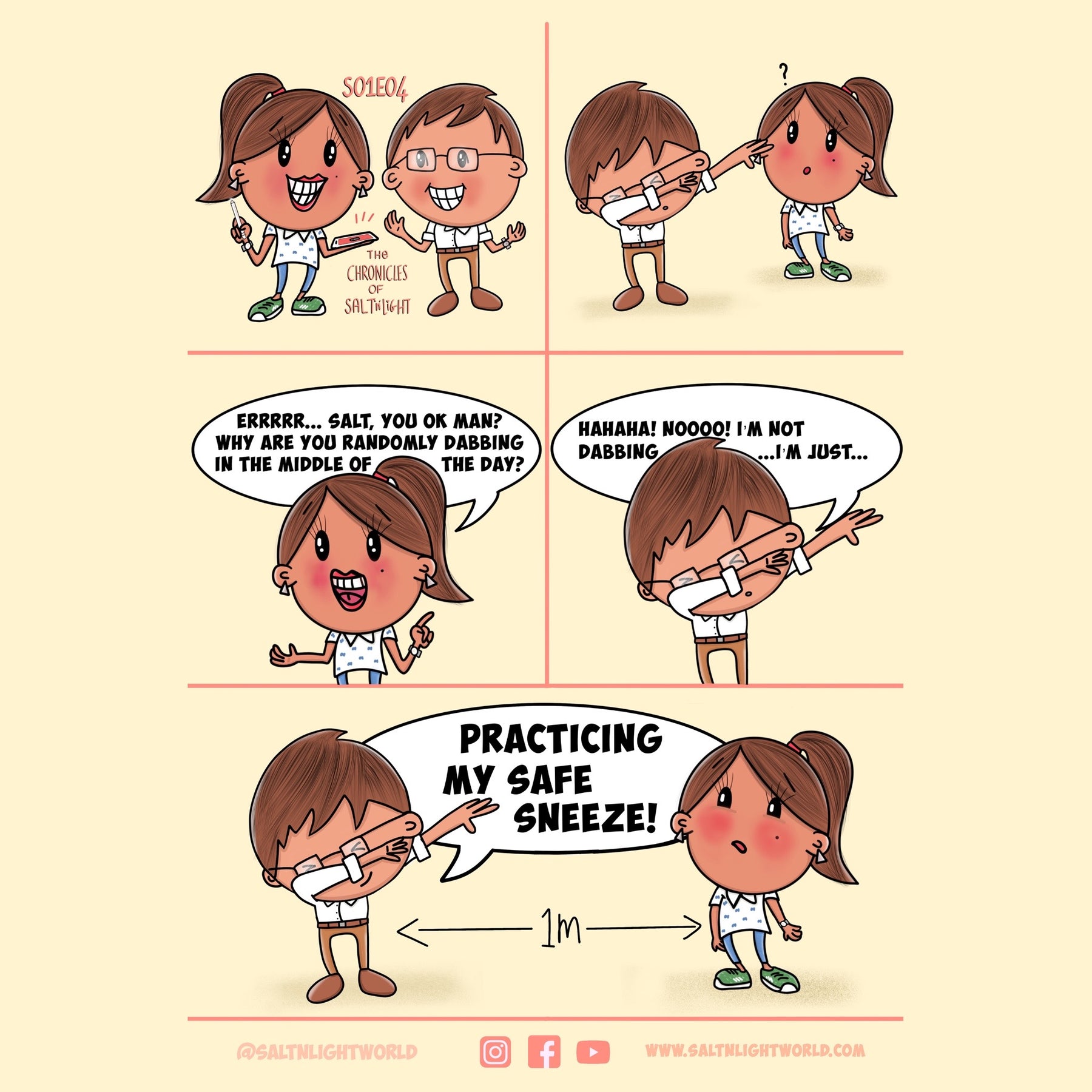 'The Dab' | The Chronicles of Salt 'n' Light: S01E04
Hello everyone!
Pandemic tales are getting scripted... Find out how Salt and Light have been coping!
If you enjoy this comic, please share, support and comment with your feedback! We would love to hear your thoughts! Stay tuned for S01E05! 

Stay flavoured! Stay lit! 

Team Salt 'n' Light
Check out our movie themed merchandise collection!